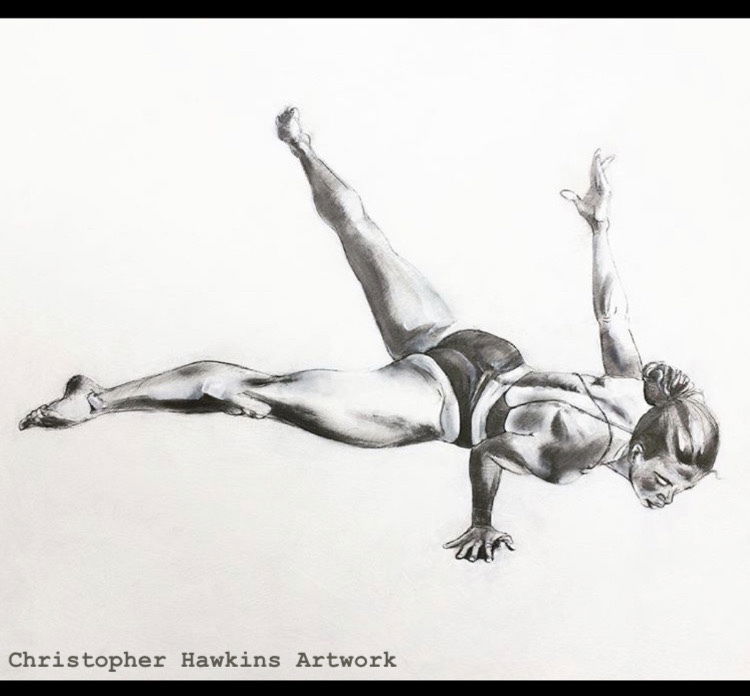 Before I began my own circus journey, I had been practicing powerlifting, contemporary dance and yoga recreationally for several years. At the beginning of 2016, I took my first pole-dancing class which gripped me from the start. I began compiling anatomy and physiology knowledge alongside own experience to build a flexibility training program for my own use. By the end of 2016, I was employed by a small circus entertainment agency, working mostly as an aerial artist.
I started self-training in handbalancing in 2017, applying the skills and knowledge I had acquired through experience and through my studies.
In 2018, I studied yoga formally and completed my 200hr Yoga Teacher Training certificate. I have since been teaching handbalancing and flexibility classes and one-to-one lessons, alongside my own training, studies and performing. I finished studying Biomedical Science (BSc) in 2020. My degree; my background in Sport and Exercise Science and my personal experience influences much of my teaching practices today.
I am still self-training: The skills I teach are constantly adapting and improving to provide you with the most up-to-date and effective techniques to help you progress safely!
My key teaching values:
Safety - I believe the most important role of a coach is to help you to develop and maintain a safe practice. Much of my classes revolve around strengthening muscles and joints to ensure correct form and muscle engagement.
Repeatability - It is vital to me that students leave my class with new, useful training tools every week to help them towards their goals; often this means gaining information and understanding. I want students to grow their background knowledge to be able to train effectively outside of teaching hours.
Self training - Handbalancing and flexibility are practices which require finely-tuned body awareness. This includes skills like balance and proprioception (awareness of where the body is in space). In every class, I challenge students' body awareness through co-ordination exercises and drills to challenge balance